We are located at 636 Maine Street.
Charles W. Scholz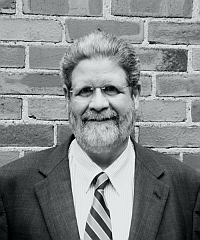 Chuck Scholz has dedicated his career and life to public service. After initially engaging in private practice, Chuck began his career in public service fighting for the citizens of Illinois as Assistant Attorney General, directing the Western Illinois Regional Office. Chuck also served as the Downstate Political Director for former United States Senator Paul Simon. More recently, Chuck was elected Mayor of Quincy in 1993, and served in that position for 12 years.
Chuck has been fighting for his constituents throughout his years of public service. Now that Chuck is in private practice, he will continue to fight for those that need assistance.
Chuck graduated from Georgetown University. He went on to earn his Juris Doctor from Mercer University. Chuck also holds honorary degrees from Quincy University and Culver-Stockton College. He has received numerous awards for his dedication to humanitarian and charitable causes. Chuck is licensed to practice law in Illinois.
Jacob W. Scholz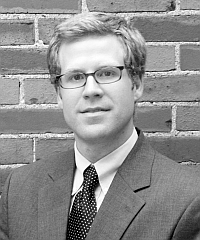 After being admitted to the Illinois Bar in 2007, Jake Scholz was hired by the Speaker of the Illinois House of Representatives to serve as Assistant Counsel. Jake mainly handled legislation regarding insurance and local government while serving as Assistant Counsel to the Speaker.
Jake is a 2004 summa cum laude graduate from Culver-Stockton College. He went on to earn his Juris Doctor from Northern Illinois University, graduating cum laude in 2007. Jake is licensed to practice law in Illinois.
During his college years, Jake interned in Washington, D.C., with United States Senator Dick Durbin and also locally with Adams County Sheriff Brent Fischer. While in law school, Jake prosecuted cases for the City of Quincy using a Supreme Court rule 711 license.
Scholz and Scholz LLP
636 Maine Street
Quincy IL 62301

p. 217.214.5555
f. 217.214.5556
Disclaimer
Material presented on this website is intended for informational purposes only. This information is not intended as legal advice. The material presented on this website is done with the understanding and agreement that Scholz and Scholz LLP is not engaged in rendering legal advice or other professional services by posting this information on our website. Transmission of the information contained on this website is not intended to and does not constitute an agreement to form an attorney-client relationship.
This website is meant to merely provide contact and biographical information for the law firm of Scholz and Scholz LLP. Scholz and Scholz LLP does not wish to represent anyone viewing this website in any state or jurisdiction where this website fails to comply with all laws and ethical rules. Also, Scholz and Scholz LLP does not intend to solicit legal business from clients in states or jurisdictions where Scholz and Scholz LLP, or its individual attorneys, are not licensed to practice law.